Arsenal defeated Newcastle United 4-0 over the weekend as they continue to pursue an unlikely top four finish. Second half goals from captain Aubameyang, Pepe, Ozil and Lacazette were enough to see out The Magpies.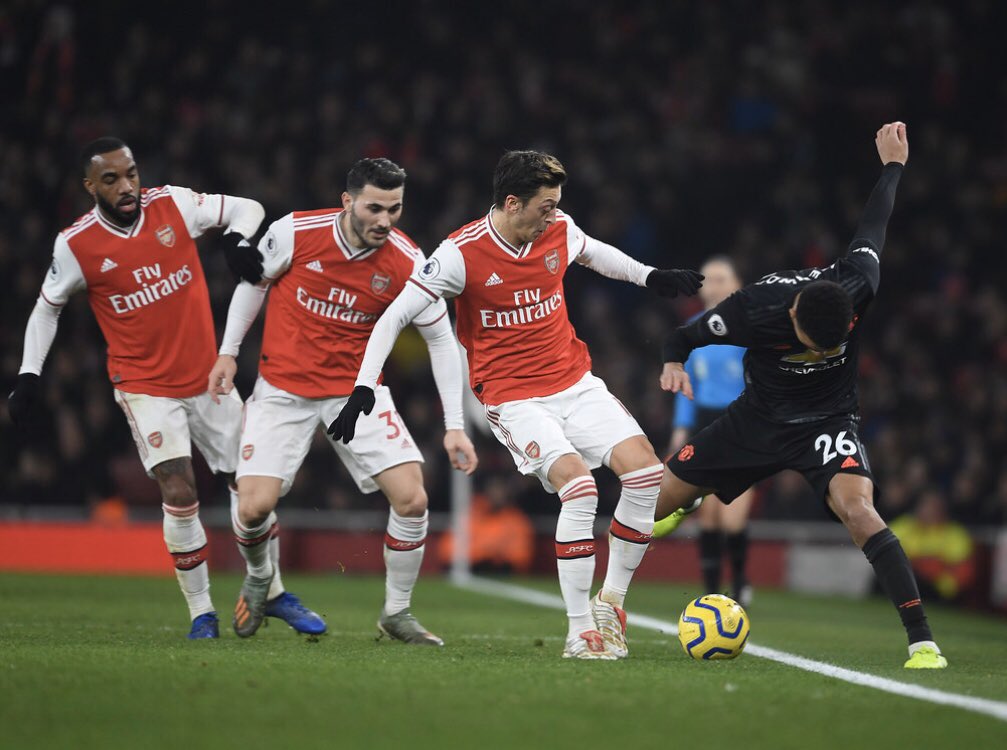 Former Newcastle United player, Joey Barton joked that Arsenal waited for the second half before striking, because they are wary of what happened in 2011.A very infamous match for the Gunners, they ran Newcastle United defense that has Fabricio Coloccini to ground and goalkeeper Steve Harper could not believe what was happening by half time, the Gunners were 4-0 up, goals from Walcott, Johan Djourou, and a quick brace from Robin vanPersie, saw they Gunners cruising by halftime.
But a raging outbursts from AbouDiaby saw him sent off after the restart, Newcastle United took advantage of the man advantage, and the collapse was on, two goals from Joey Barton, another form Leon Best and a last minute Screamer from CheikhTiote raised the roof and the match ended in a stalemate.
There was no comeback for the Magpies this time, as rightly observed by Barton, the Gunners did the business in the second half. The Gunners played liked a team who lacked confidence in the first half, but they came out in the second half with guns blazing, a much-improved Pepe was at the middle of everything good about the Gunners attack. He provided a rocket laser pinpoint cross for Captain Aubameyang to head emphatically home.
The second goal came minutes later as Pepe received the ball after a good work from makeshift left back Bukayo Saka. A flowing move that involved all the players ended with Ozil getting his first goal of the season. Late on Lacazette added the final gloss to an already impressive scoreline.